"L'Etang des Forges", Campsite at Belfort in France,
welcomes Families, Cyclists and all nature Lovers.
Main Events not to Miss in 2020
L'Étang des Forges Campsite lies at the bottom of the Vosges Mountains,
Philippe Heitmann and his Team welcome you at Belfort.
Certified « Qualité Tourisme » et « Qualité Tourisme Franche-Comté, this 3-stars Campsite is open from 1 april to 31 october.
We offer several services and a new heated swimming pool. You can always count on the Advice our team for a nice Stay.
Family Campsite
Walks and visits, hikes, several activities, kid's club, our campsite is suited for very natural holidays for the whole family. It's situation is ideal to discover the Alsace with its villages and famous wineyards or the "Parc Naturel Régional des Vosges" with its wonderful forests, a paradise for hiking in all its forms.
Near to the historical center of Belfort, the Campsite lies on the banks of a lake in a green and protected Area from the french "region Franche Comte".
For bike fans, many cycle paths near the campsite make it possible to discover the region. The campsite offers this year E-bikes for hire for hiking almost without effort.
Bikes for hire for everyone.
The campsite innovates. We offer E-bikes for hire to enjoy the many cycle paths in Belfort and the hikes around.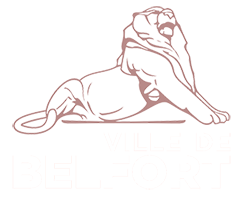 City of Art and Culture
New this summer in July and August, AQUAGYM at the campsite twice a week with lifeguards .
It'll move to the rhythm of the music !
Wellness and Relaxation at the Campsite
Our Campsite offers you to take a well-being Break.
Ready for Relaxation ?
This service is offered by CAPZEN and FREE OF CHARGE.
Beaume Fish Farm Free Visit
In 2018, the Campsite offers an exceptional Free Visit of the Beaume Fish Farm.
Discovery of the activity, Visit of the interior and exterior basins, of the transformation workshop and of the retail Fish Factory ; a cultural visit during your holidays.
Registration at the campsite reception.
Wednesday, July 10 at 10am

Wednesday, July 24 at 10 am

Wednesday, August 7 at 10am

Wednesday, August 14 at 10 am
Special Offer for disabled People
A "Moréa" Cottage is reserved for disabled People.
Our Campsite offers an Exceptional 50% discount on accommodation.